Event Web Site Design
Cambridge Forums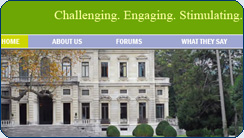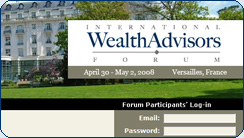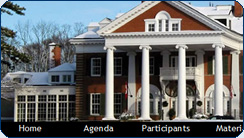 Project Overview:
An organizer of forums and conferences for international elite professionals in particular fields required a consistent look for their many event web sites. They also required a password protected area for their members to download information. These intellectually stimulating and challenging forums are held at venues located in relaxed, non-urban settings that are conducive to reflective thinking.
The Problem:
The client required a consistent look and feel for their websites that would be appropriate for their various events. The graphics needed to showcase the settings for these events.
The Solution:
We were successful at designing a template for these forums that emphasized this concept. We presently maintain 20+ of their websites, create PDF files, convert PowerPoint shows for the web and design and develop their html emails. These forums have been so successful that they will be adding more in the future.
The End Result:
The client was happy with the results. We regularly maintain their websites and are presently working on upgrading the back-end to work more easily and efficiently.
Comments of Virtual Assistant who works on this project:
"I have worked with Ann-Marie on a variety of web site projects over the past few years and am ALWAYS impressed with her consistent ability to be timely, thorough and accurately interpret the client's needs (even if the client isn't entirely clear on what he or she wants). Ann-Marie seems to always be available and I am constantly amazed at how calm and professional she remains despite last minute deadlines and changes. The web sites I have seen her produce are easy to navigate, simple and elegant and always appeal to the client. I consistently recommend her services to anyone who is looking for an outstanding web professional and feel very confident in doing so."

Barbara Lang Hon. B.A.
Bilingual Virtual Assistant
Virtually Anything-Administrative Services
---
Online Beauty Magazine
Pretty City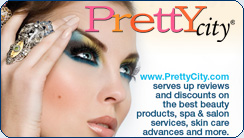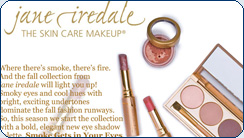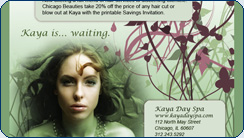 Project Overview:
Pretty City was looking for someone to lighten their load of graphic work on a freelance basis. The online magazine which is about beauty, leisure, and wellness required someone who understood their fun and feminine brand.
The Problem:
The work included designing dedicated emails, event invitations, online branding and retail listings. Everything needed a consistent look and feel while having unique looks for their various advertisers and also grabbing their customers' attention.
The Solution:
We worked closely with Pretty City to thoroughly comprehend their fun and feminine style and as a result executed the design work accordingly.
The End Result:
The client is very happy with the campaign overall and has continued to use Ann-Marie as their regular designer for online and offline work since 2006.
Pretty City's Comments:
"Ann-Marie Cheung not only consistently crafts visually appealing design work for PrettyCity.com but her reliability, attention to detail and promptness is unparalleled. FG New Media comes with our hearty recommendation!"

Carolyn Brundage
CEO, PrettyCity.com